SU(u)CH Backhills For A One's Only "Silja"
Blue roan tik född: 2000-11-07
Höfter: B Ögon: Prcd-PRA:
Ägare: Ann Svärd, Kennel A One's
Meriter: Flertal BIR- & BIS-Valp, 5 Cert, flertal BIR & BIM
~ UTSTÄLLNINGSCHAMPION ~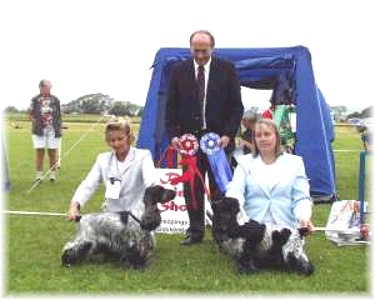 15 Juni 2002 Jönköpings Cockerklubb
Pappa "Hansi" BIR & "Silja" BIM
Domare: Rodney Wyatt, Kennel Kendalwood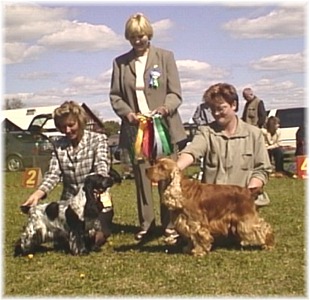 19 Maj 2002 Skokloster SSRK
Cert (4) och BIR av 98 Cockrar!
"Very cockery blue, typical temperament, nice head and eye,
strong short body with good ribs,
sufficient angulation, moved out well with good drive."
Domare: Mrs Penny Lester, Quettadene
"Silja" 1 år
31 Mars 2002 Stockholm International
Cert, R-Cacib & 2:a Bästa Tik
"Very good expression, correct size, very good topline and set on of tail,
well-sprung ribs, good bone with correct feet, typical bustling action."
Domare: Deirdre Crofts
och dagen efter...

3:e Certet, Bästa Tik och BIM på SSRK Uddevalla - 16 månader!
"Excellent overall type, very sweet head and expression,
good reach of neck on lovely shoulders,
good topline, excellent hind quarters, lovely body and ribs,
in excellent coat and condition, lovely free mover."
Domare: Nicola Hughes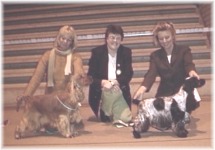 Cert, 3:e Bästa Tik på SKK Int. i Växjö 2002

28 Juli 2002 Cocker Sydväst
"Silja" har nu deltagit på sin första utställning och slog till med att bli BIS-Valp!!!
Domare: Joanna Darby, Kennel Classicway.
Pappa "Hansi" Ch.Midnight Train Vom Rauhen Holz blev denna dag också BIS!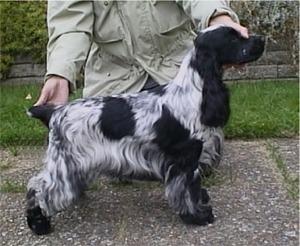 "Silja" 8½ månad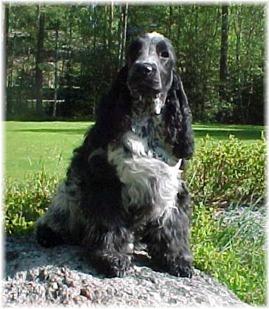 "Silja" 6½ månader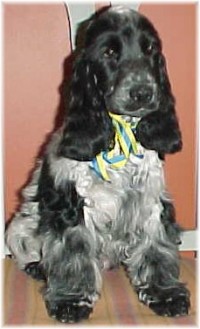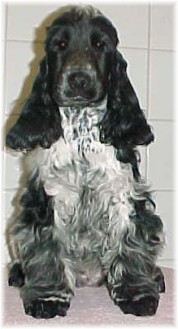 "Silja" 4 månader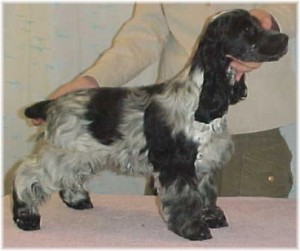 "Silja" 4 månader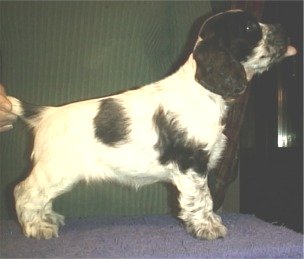 "Silja" 6 veckor

Stamtavla:

Copyright © Backhills