We who have the kennel are Karin & Britt-Marie (daughter & mother).
We breed the Cocker Spaniel with about 1-3 litters / year,
in a cozy and friendly home environment which we consider to be the only suitable one.
Our goal is to breed sound, healthy, harmonious and above all happy cockers.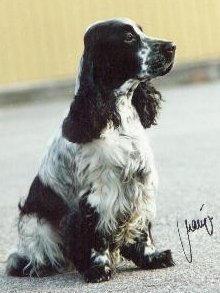 In 1992 we applied for our kennel prefix and imported the Scottish-born Rocket Cascade
which is found in most of our bitches pedigrees.
For our part, exhibitions are the most interesting,
but we have good puppy buyers who deal with other activities and it's going brilliant!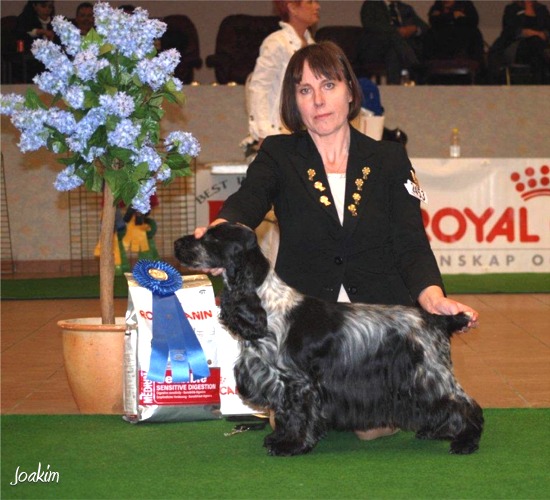 Karin with the kennel's pride!
NUCH SU (u) CH DKUCH SV-03 NordV-03 SV-07 Backhills Doris Day
Junior Junior of the Year 1999
Exhibition Sugar of the Year 2005
Veteran of the Year 2007
Swedish, Norwegian & Danish exhibition champion
Nordic Winner 2003 & Swedish Winner 2003 & 2007